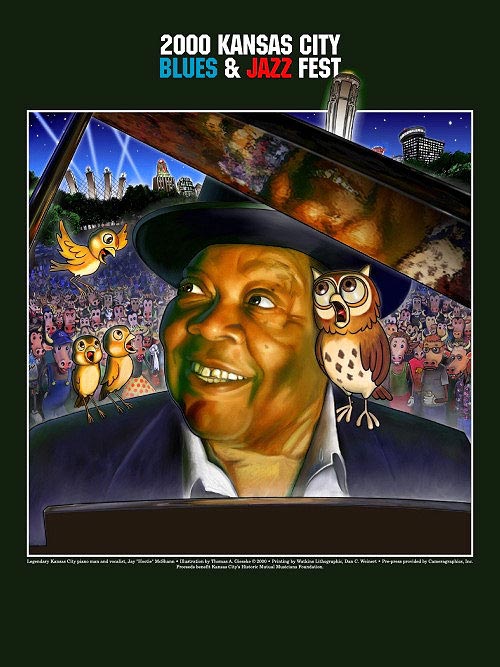 "Jay 'Hootie' McShann"
Now here is a true legend. Being one of them himself, Jay has played with the tops of
American musical history, Count Basie, Big Joe Turner and Charlie Parker, among them.
In fact, he is the one responsible for giving Parker his nickname, 'Yardbird' or Bird'.
(Seems another one of Parker's less harmful addictions was fried chicken.)
So I painted Jay singing with a bird, ala a sort of "Song of the South" style. Jay's wife,
Marianne, is a... "protective" sort for him. With her hands on her hips, she scowled at me
and asked, "Those birds aren't in reference to Parker, are they?" "No, ma'am." I replied.
I lied.