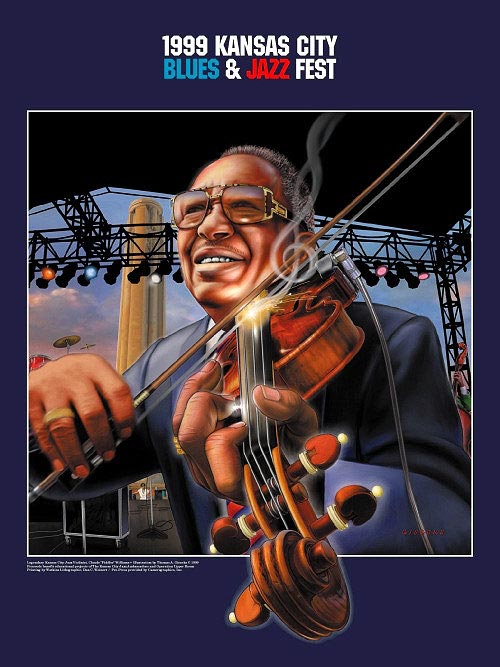 "Claude 'Fiddler' Williams"
Claude told me how he and Eddy "Cleanhead" Vinson used to wow them in
tiny, little dives on Troost Avenue in K.C., back in the day. He was so descriptive, one could
actually imagine being there. I snuck his wife, Blanche, in the background of the painting.