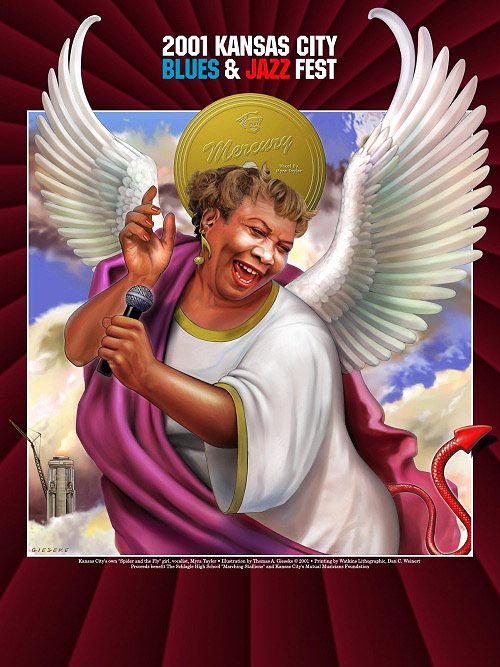 "Myra Taylor"
Kansas City's own "Spider and the Fly" Girl, so named after her hit, recorded on the Mercury label.
A wonderful woman with a mischievous sense of humor and a great storyteller.
Half angel, half devil- I think I pretty well captured her personality.
Historic footnote to the piece: The Liberty Memorial, ever present in all of the posters
and located in the park where the fest was held, was undergoing a long overdue
restoration in 2001, hence the crane in the background.